 From our humble beginnings as buyers and renovators of distressed properties, Presidential Homes has evolved into a premier custom home builder. Whether using one of our plans or providing your own, we are dedicated to delivering exceptional customer service from the beginning of the build process to after project completion. Although our focus is on the construction of new, single family homes, we also maintain a small inventory of remodeled homes.

At Presidential Homes we understand building or buying a home is not only a big financial decision but also a major personal one. To this end, we believe each of our projects is a partnership with the home buyer that fosters mutual respect and loyalty for years to come.

For our new construction Presidential Homes is a proud participant of the 2-10 home warranty program .


OUR MISSION STATEMENT:
Presidential Homes is committed to providing exceptional value, quality and service to the home buyer. Confidence in our homes and reputation of our company will be built on our performance and home owner satisfaction. These achievements will be accomplished by providing the home buyer honest and reliable information, professionally derived decisions, creatively sound solutions, quality materials, and expert craftsmanship.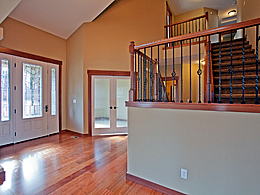 Presidential Homes • Voice: (253)256-4271 • Fax: (253)256-4275 • email:
copyright © 2022 Presidential Homes • Web Design by

ell

Scapes